Blog Home
Autumn Desserts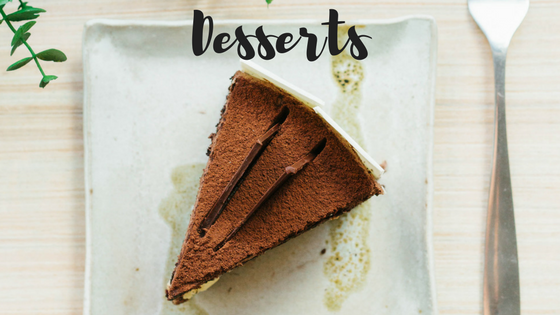 The Gates of Owings Mills Blog is featuring five of our favorite fall recipes. We have brownies, cinnamon rolls, and more. We hope that you have a fantastic month here in Owings Mills, MD and that you get the chance to enjoy a delicious dessert before September is through.
Pumpkin Cheesecake Swirled Brownies from Chocolate with Grace
Add an autumn touch to your favorite brownie recipes. The cheesecake swirl uses cream cheese, granulated sugar, egg, vanilla, canned pumpkin, and pumpkin pie spice. Enjoy these pumpkin cheesecake swirled brownies with a scoop of vanilla (or pumpkin) ice cream.
90-minute Brown Butter Cinnamon Rolls from The Baker Chick
This soft, doughy breakfast is our favorite way to wake up on a cool September morning. Our favorite parts of this recipe are the filling and the frosting. Use brown sugar, ground cinnamon, and butter to make the filling; finish the frosting with softened butter, cream cheese, vanilla extract, and powdered sugar.
Caramel Apple Crumb Bars from Celebrating Sweets
These caramel apple crumb bars are basically mini apple pies. The sweet crust complements the apple filling perfectly. You can make the apple filling with Granny Smith apples, unsalted butter, light brown sugar, cinnamon, and all-purpose flour.
Cinnamon Infused Thick Italian Hot Chocolate from Just a Little Bit of Bacon
We love Italian hot chocolate. It's thicker, sweeter, and more decadent than your regular cup of hot chocolate. Use half-and-half (or whole milk), sugar, cornstarch, your favorite chocolate, powdered cinnamon, and your favorite brand of whipped cream to make this dreamy hot chocolate.
Caramel Poke Cake from Yummiest Food
This easy dessert is perfect for sharing at a potluck, a gathering of apartment neighbors, or a dessert party with friends. This recipe makes a generous serving for guests, tastes amazing, and has just the right blend of caramel and chocolate. Use your own caramel or salted caramel recipe if you'd prefer.
What's your favorite fall dessert? Leave a recipe in the comments. Thanks for reading our post!